Contribute to creating positive change in a local community, where small actions can have a great impact
Our Community Action teams deliver projects that create positive and meaningful change in local communities.
You could be working hands-on with a team to improve and resource community facilities and infrastructure or share your knowledge and expertise by delivering workshops and training.
As projects vary in size, you may be assisting on one or several projects during your expedition. You could be based in one community or work with several. It all depends on the community's needs.
Our team members are diverse. We have had social workers, students, retirees, artists, families and service club members. The Community Action team is for anyone willing to give their time to create change.
Sustainable Development Goals
Our Community Action Teams are committed to achieving the United Nations Sustainable Development Goals (SDGs) with our partners and on our projects.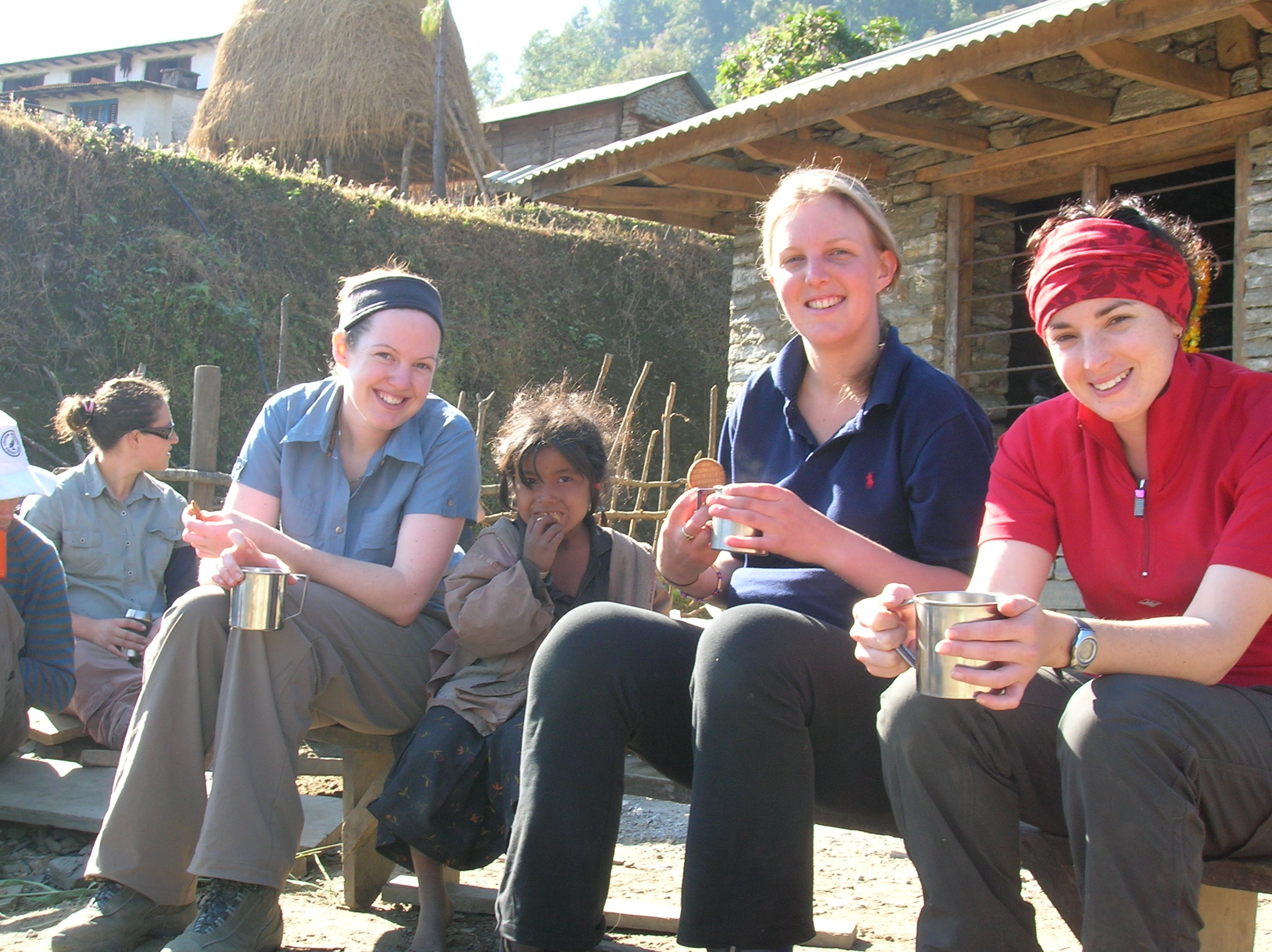 "I loved experiencing a culture that is strong-willed and determined, yet so easy-going and genuinely happy. The adversities faced by the local Nepali people is what keeps them going day in day out, and the generosity of Westerners is a gift well and truly deserved."
CREATING POSITIVE COMMUNITY CHANGE
Projects delivered, including conservation surveys, workshops, school resourcing and improvements
Community Action teams have delivered projects across Nepal
In 2023, we return to Nepal with a unique New Year Expedition.
In partnership with the remote village of Bhalamchaur, we will deliver three local projects identified as community priorities by village leaders.
As a member of the Community Action team, you will have the flexibility to work across all three projects (Education, Construction and Organic Market Garden) and, for the first time, the flexibility to choose your ideal expedition length: 2, 3 or 4 weeks.
CONSTRUCTION
Help us build the foundations of a new community centre.
EDUCATION
Assist in improving the local primary school's learning environment and teaching resources