Become part of our community of change makers
Real projects that make a difference
Aussie Action Abroad volunteers work with Nepali communities on humanitarian projects that change lives.
Every project we undertake is a collaboration. We help communities develop an idea into a sustainable, practical project that you can help to make a reality.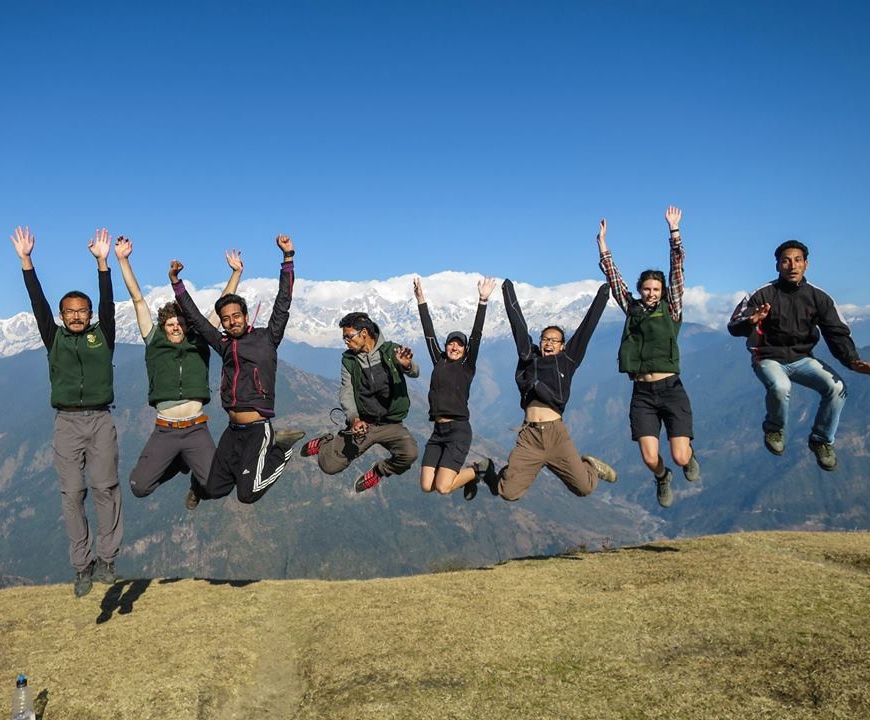 VOLUNTEERING WITH AUSSIE ACTION ABROAD
Many hands, great impacts
Are you ready to get hands-on? Willing to work with a team to improve and resource community facilities or share your knowledge and expertise by delivering workshops and training? Even the smallest action can have a big impact on the lives of others.
Are you ready to make a real difference for a community in need?
Life-changing opportunities
Volunteering in Nepal is a unique and personal life-changing experience. Being based in a community, you will experience traditional Nepali culture and hospitality and witness the powerful impact that a small team of volunteers can create.
Open to everyone
over 18
Our volunteers are a diverse bunch from a range of backgrounds and experiences.
They can be students on a gap year, retirees on a round-the-world trip of a lifetime or individuals dreaming of an overseas humanitarian adventure.
We are open to anyone and all. If you are willing to contribute your time and effort, we will help you find a way to make a difference.
BECOME PART OF OUR COMMUNITY
Join over 700 Australians who have made a real, life-changing difference
Our volunteers stay and work with the community to deliver each project
Humanitarian volunteer adventures that are open to all